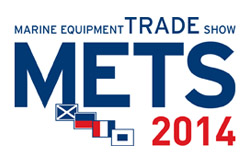 The METS 2014 was a great show for us again.
Thank you for every one who visit us on our stand.
It was the good opportunity for the BSG team to demonstrate the power of our FSI calculation solution and the SAILCOM module to the sailmakers. The answer for these new features is totally beyond our expectation, great! And demonstrate once again how the BSG team is doing right following the sail making market evolution and listening carefully the custumer needs and demands.
Read more...
SailPack - Sail Design Software is a revolutionary new sail production software package offering optimization of the sail design process.

 

The goal of SailPack software is to simplify and reduce the time required to design and produce sails.

 

de

We have kept the core of SailPack "full version" to guarantee the same calculation quality which makes SailPack famous for its accuracy.

A wizard can help you to create a new sail in less than one minute.
This step by step assistant asks you for a mould, measurements, cut plan, batten layout, patches layout, thread layout and finishing layout. All your SaiLPack starter files are now easily adaptable for any use.

 

To improve your marketing & communication SailCom is an "all in one" assisted electronic measurement form combined with a viewer interface.
To produce the highest level of commercial documentation for your clients.
To generate accurate "sail order form" for the sail loft.

SailPack-Vision is the "lite version" of the BSG SailVision System used in the America's Cup.

With SailPack-Vision you will be able to analyze flying shape and boat tuning. And it's now free!!!

Download SailPack - Vision for free

 




With SailPack-Viewer your customer can load a single file with hull, sails and rig in an active 3D view. They are able to view from any angle with multiple rendering options (geometry, paneling and full description with finishing details), their personally designed sails.

Offer yourself a unique and major improvement in your communication with your customer, directly or through your sales network.
Read more...