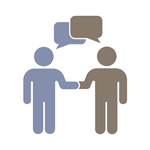 Sail design service:
We can design your sails for you. Contact us for more information and for our sail-design price grid.
FSI calculation:
We propose complete FSI studies. Depending on the project type and conditions, BSG Developements or K-Epsilon will work on it.
We can also assist you on your projects.
We propose also to rent one of our computers with and FSI license for a daily use.
Custom developements:
interface between your CRM and SailPack or SailCom
custom SailPack modules.
SailCom setup
custom plotter/stringer interface
any type of custom software
For more information please contact us at
This email address is being protected from spambots. You need JavaScript enabled to view it.